Can we talk about this family for a minute? I have never met a mama more poised, even with all the chaos of 4 kids and one with special needs. She might be rolling her eyes reading this, but what an incredible woman she is. Let's talk about Dad too, fun-loving, welcoming, and completely involved in his kids lives. This is a humble, giving, and beautiful family right here. I don't mean to flatter, but I do like to brag about my clients. For this family photo session, we went to Barrington Hall in Roswell, GA. We explored the grounds and took pictures amongst the beautiful gardens and the old timey front porch of the big white historic plantation home.  I'm so thankful to the city of Roswell for allowing photographers to use the historic home properties. It's a blessing to many people! I still have a few spots open for mini sessions at this location in October, shoot me an email for more details. I hope you enjoy this bright and colorful, large family outdoor photo session!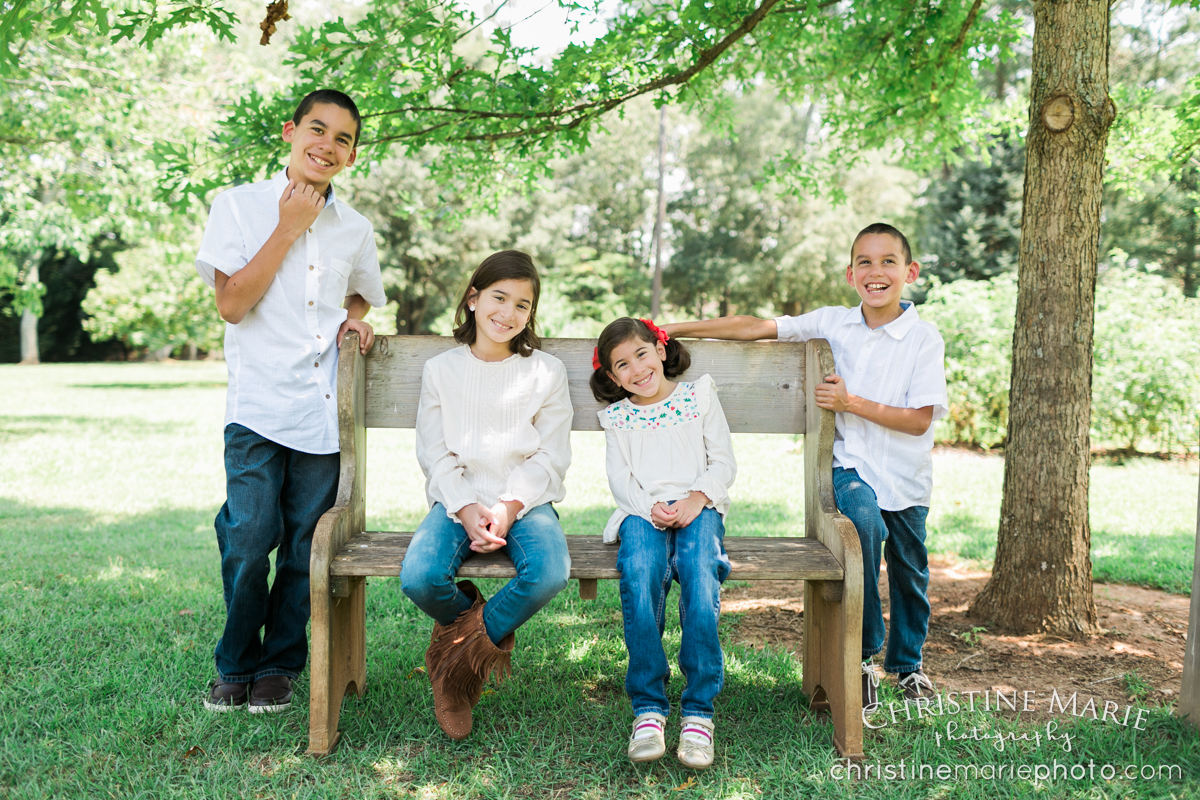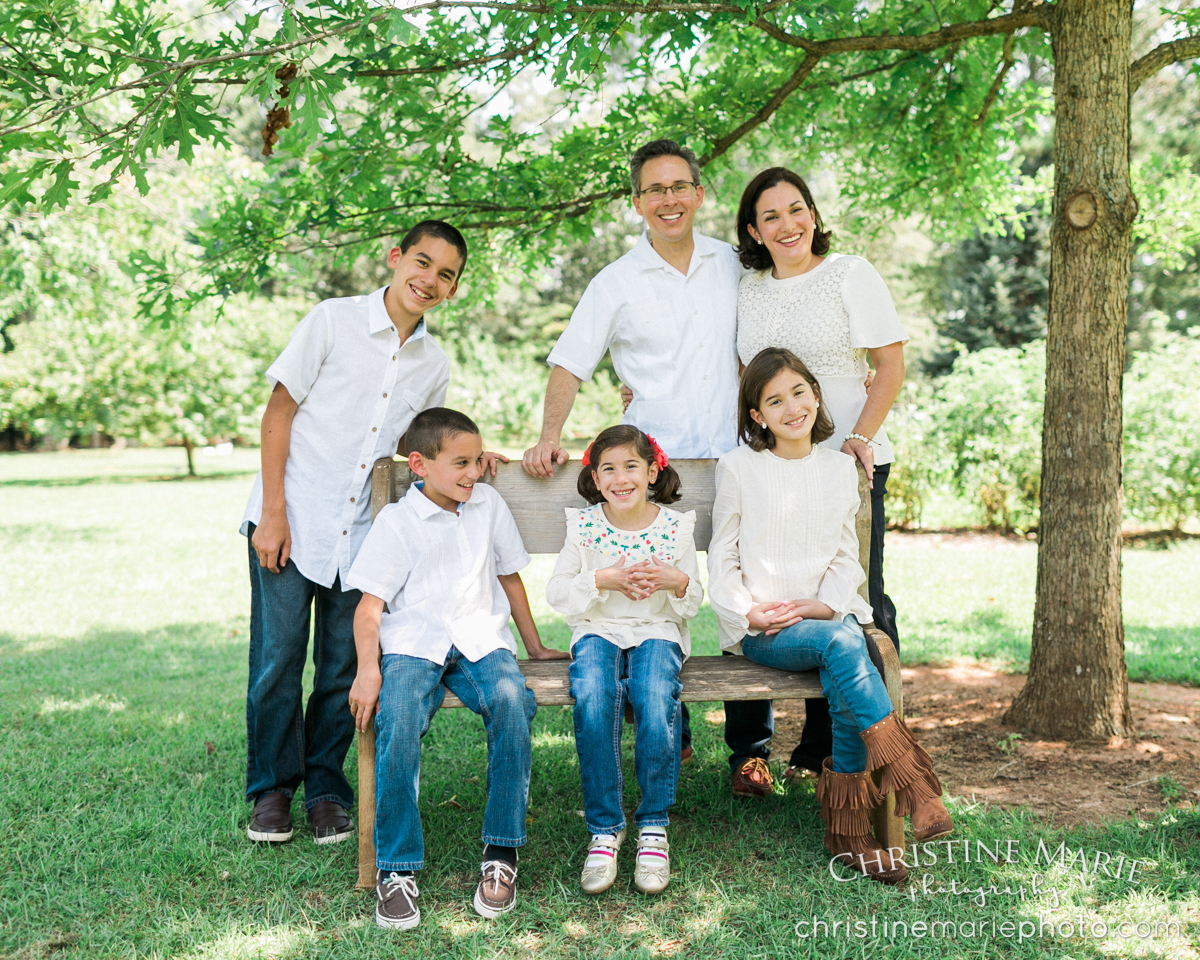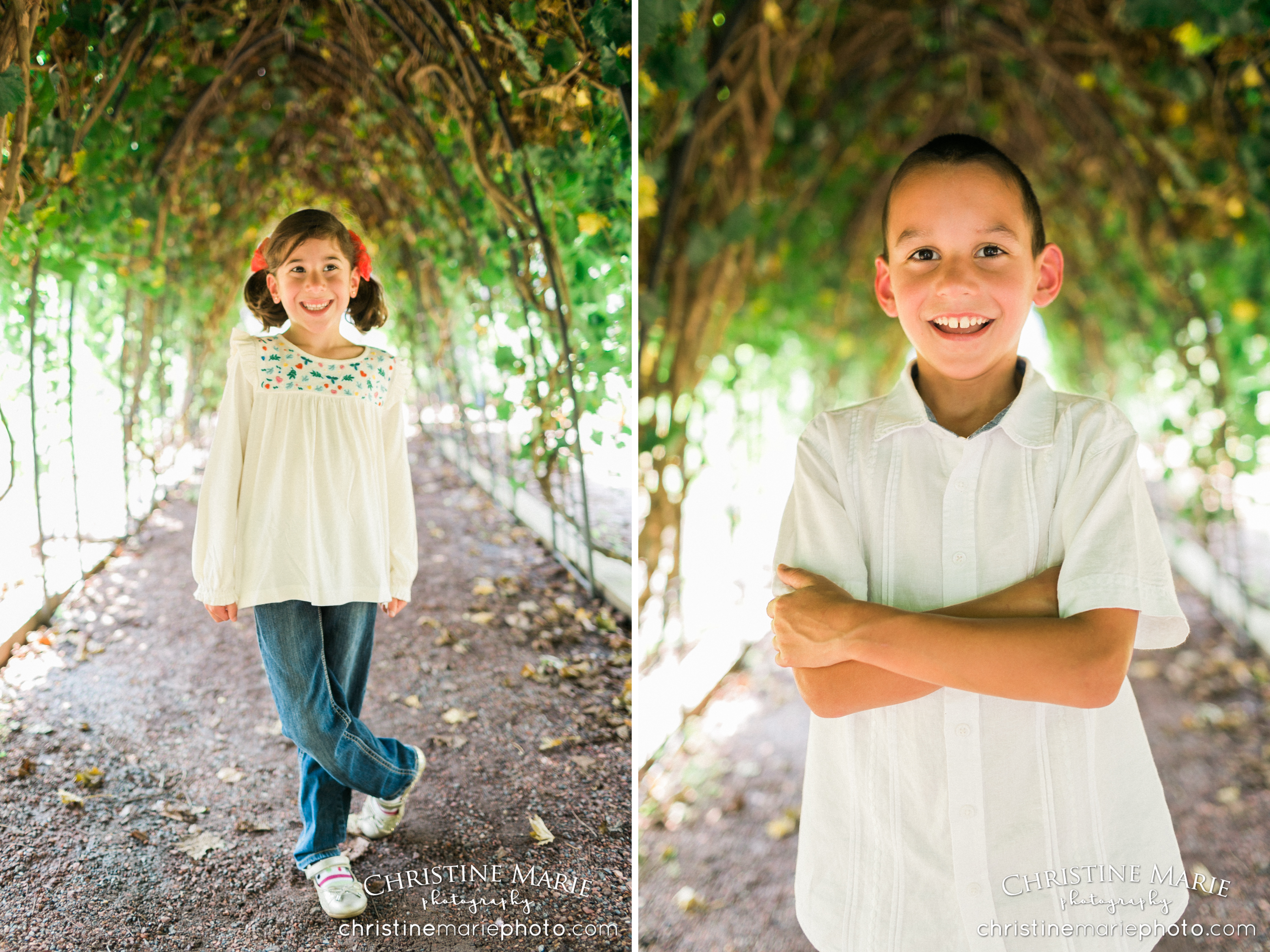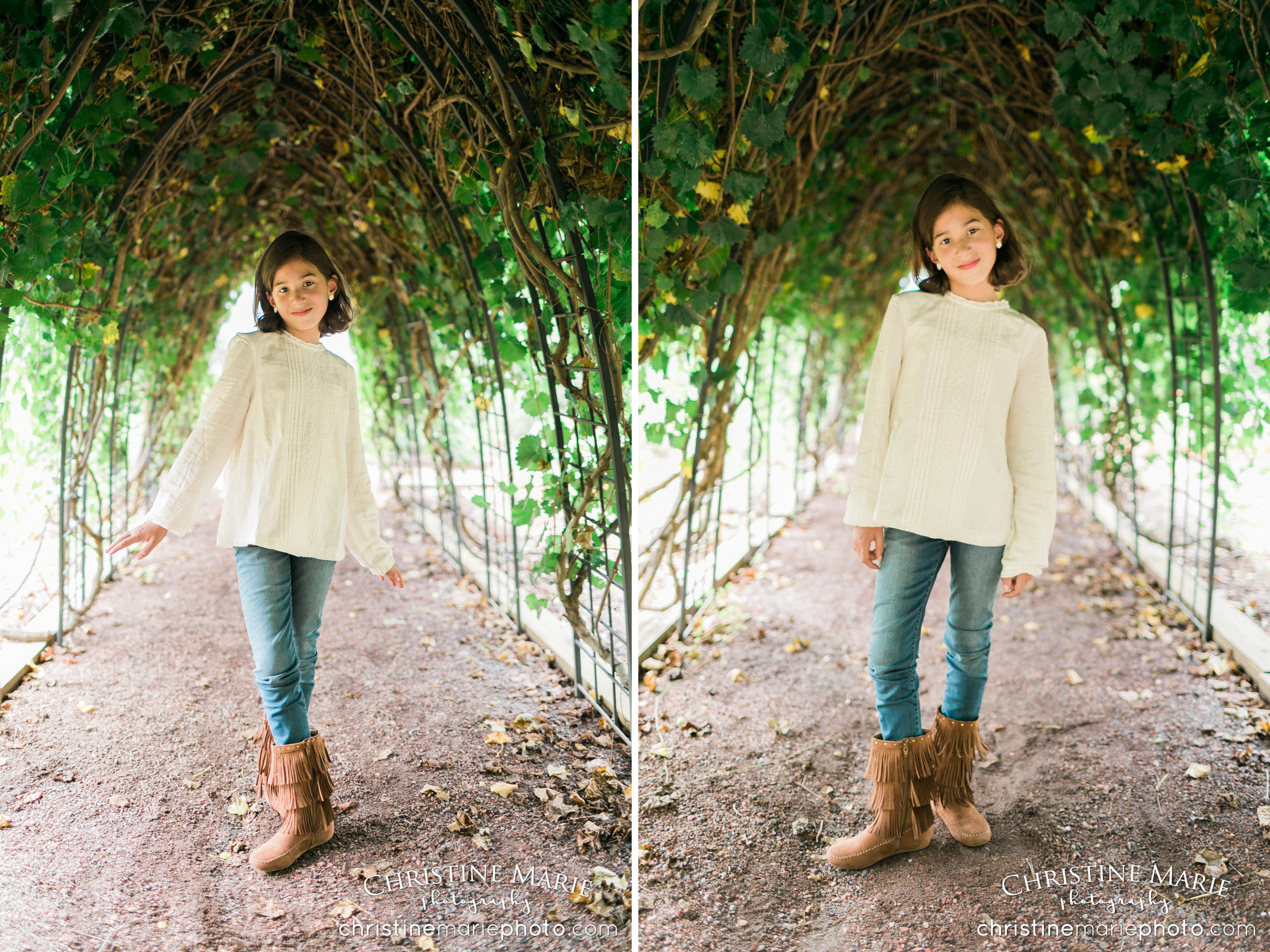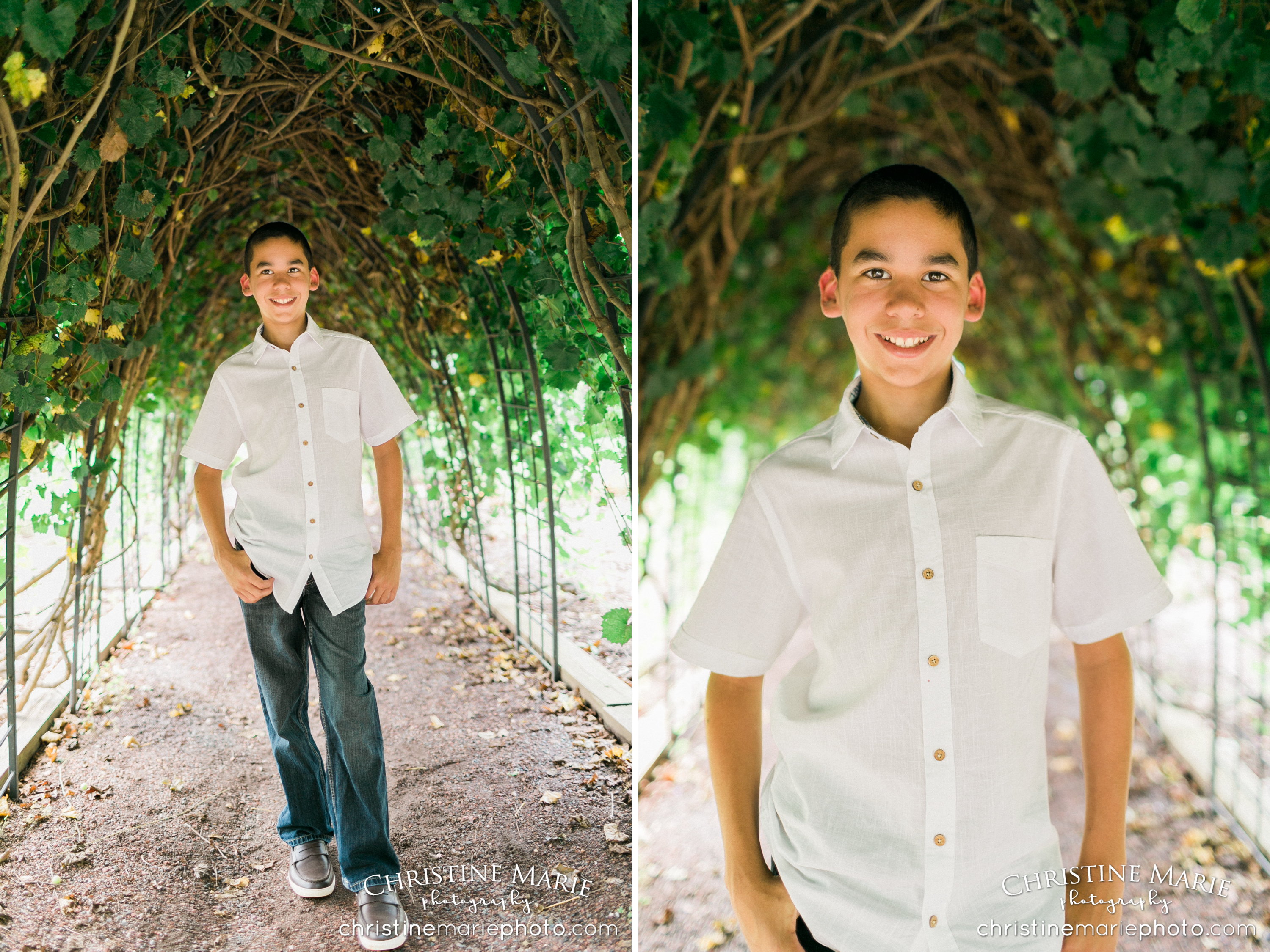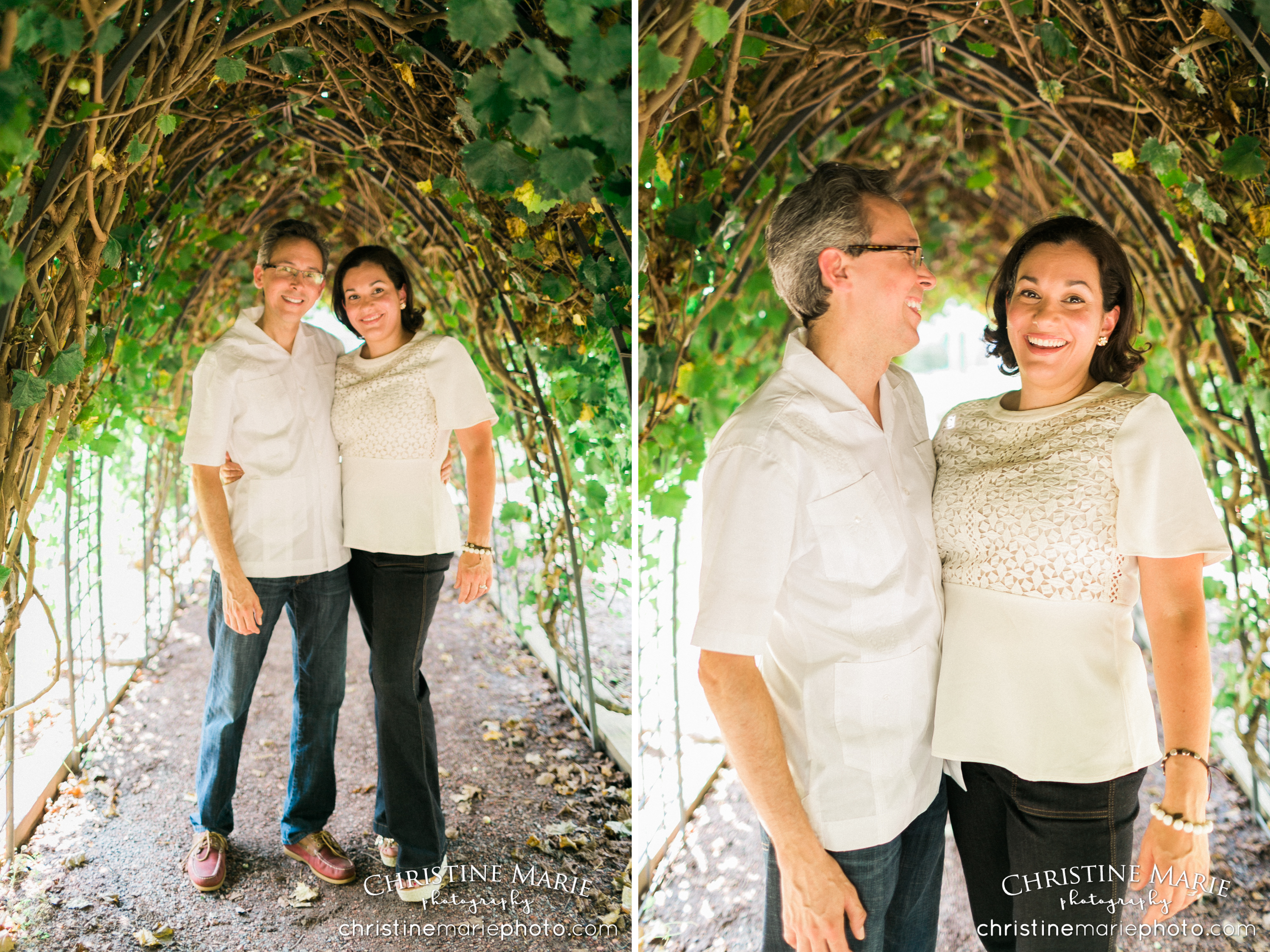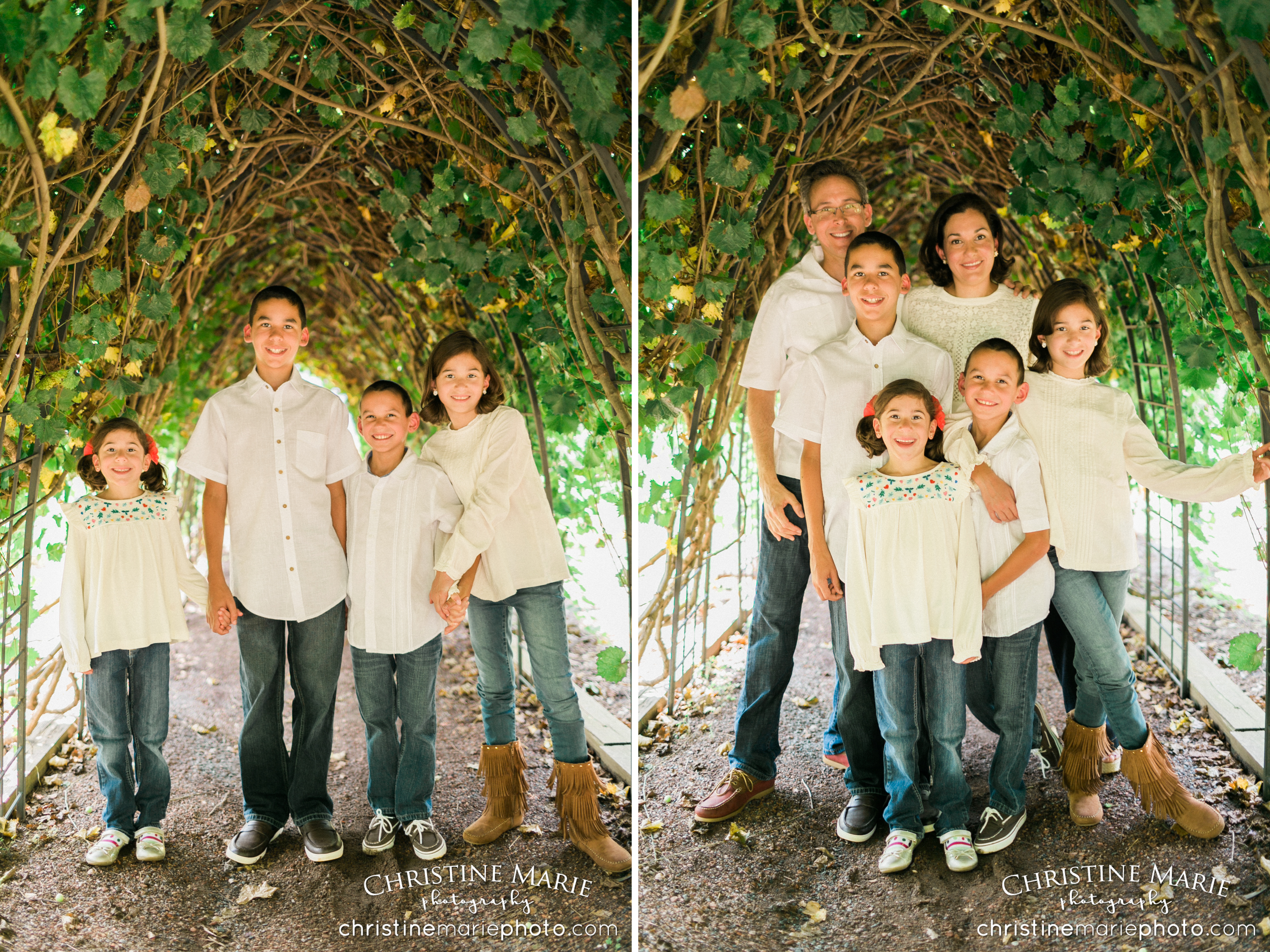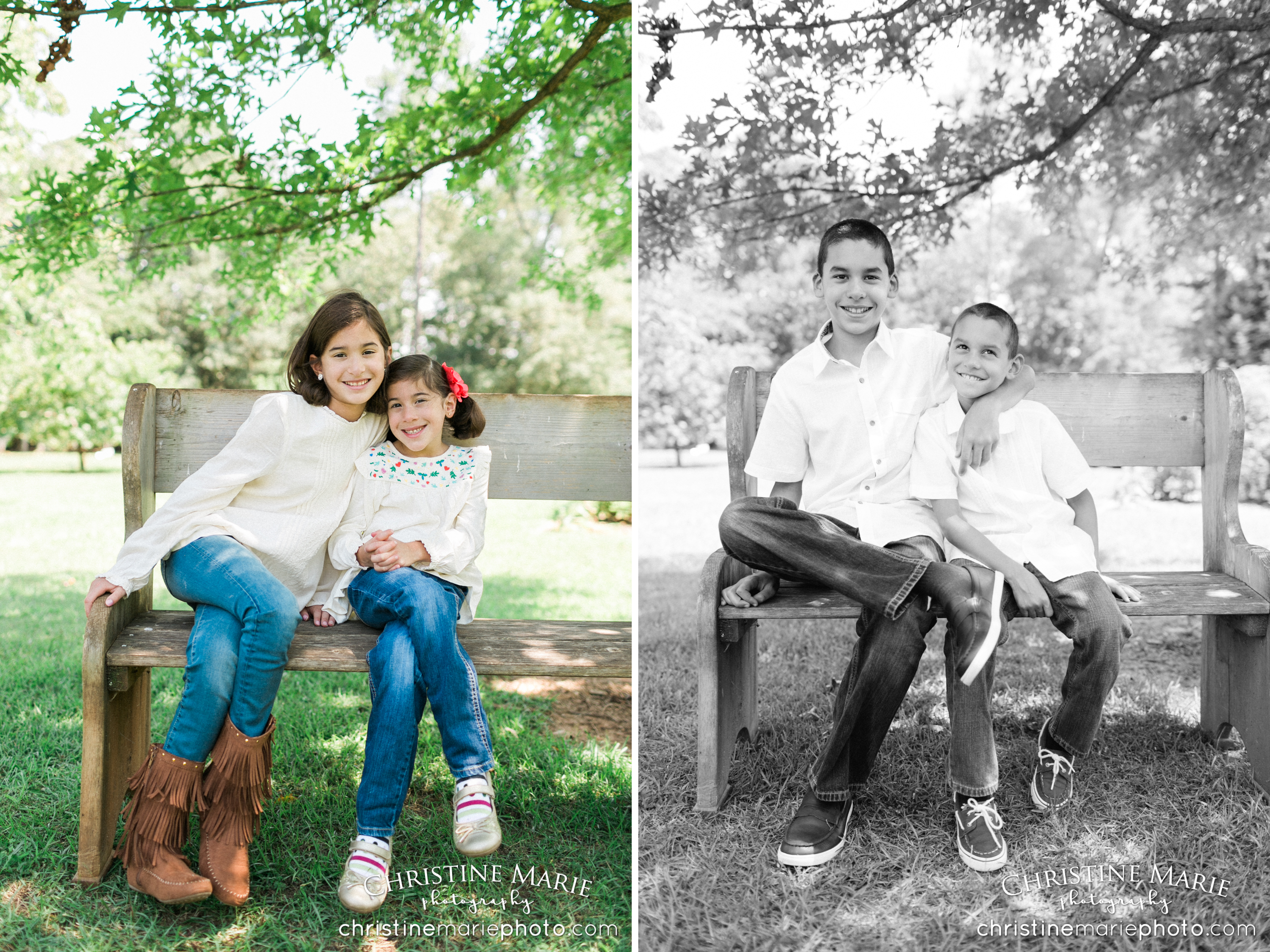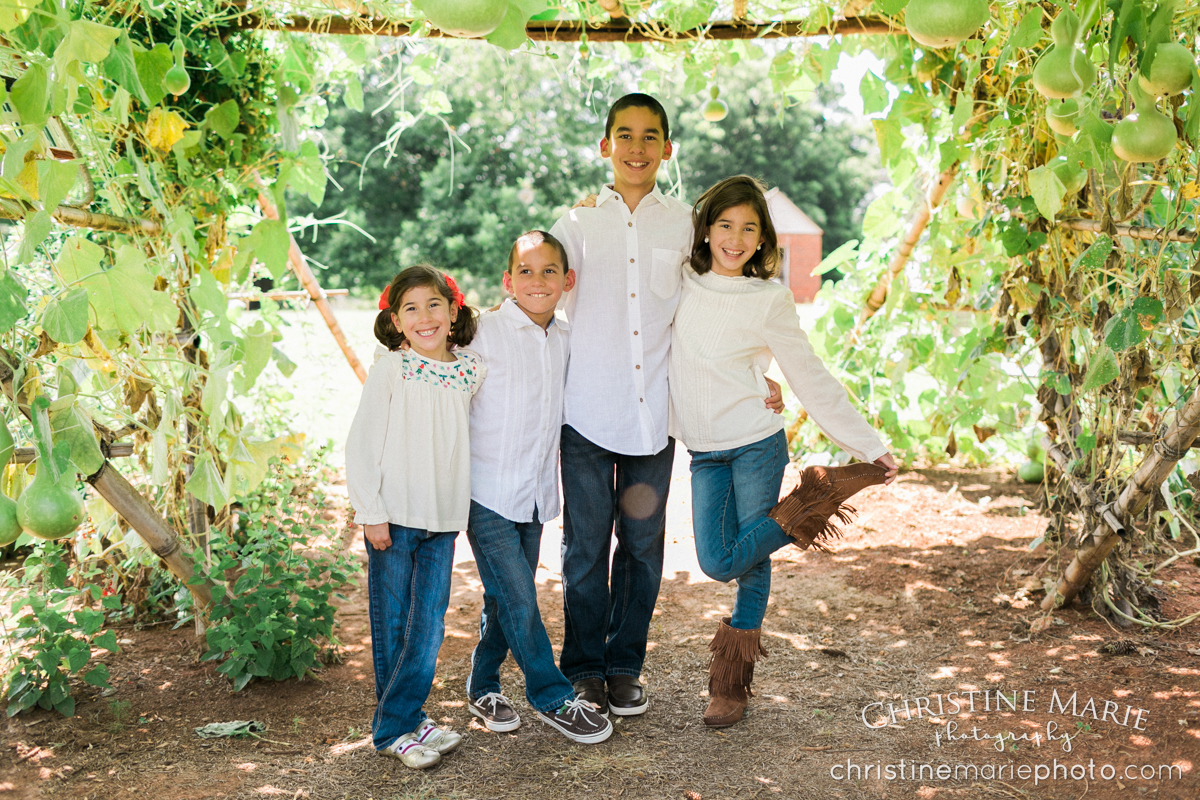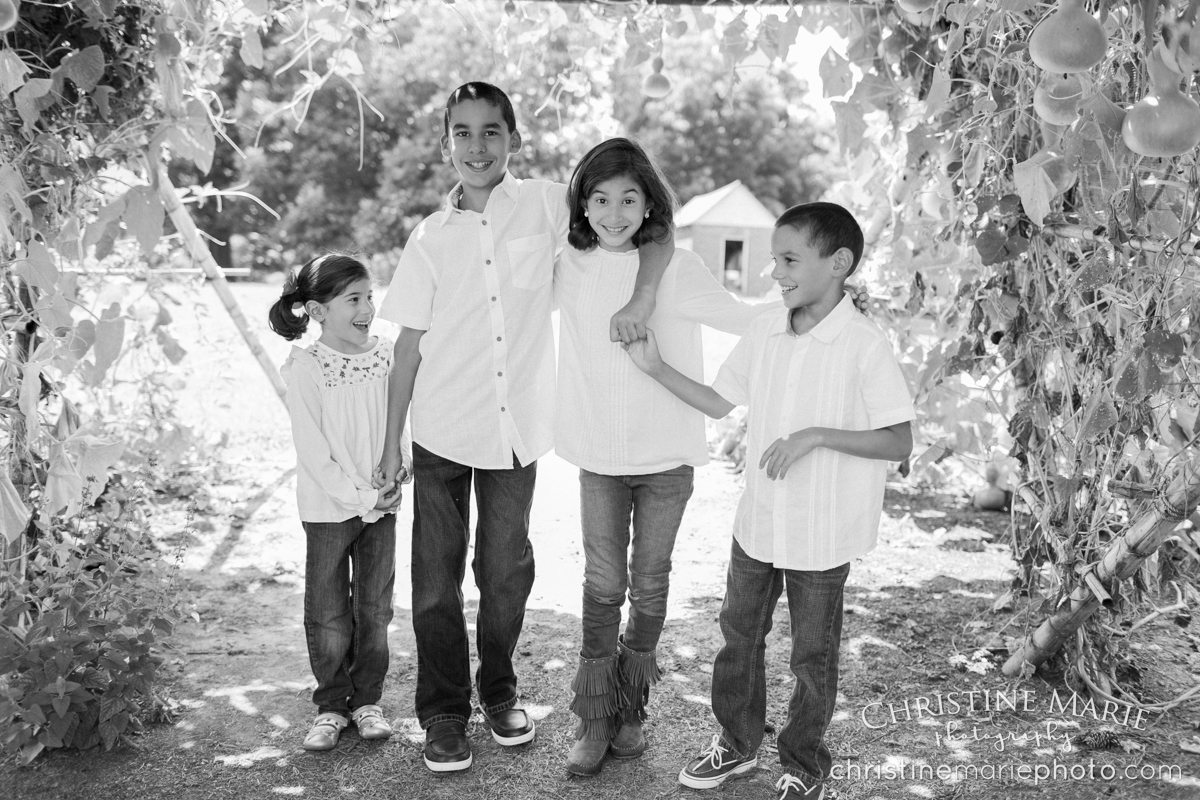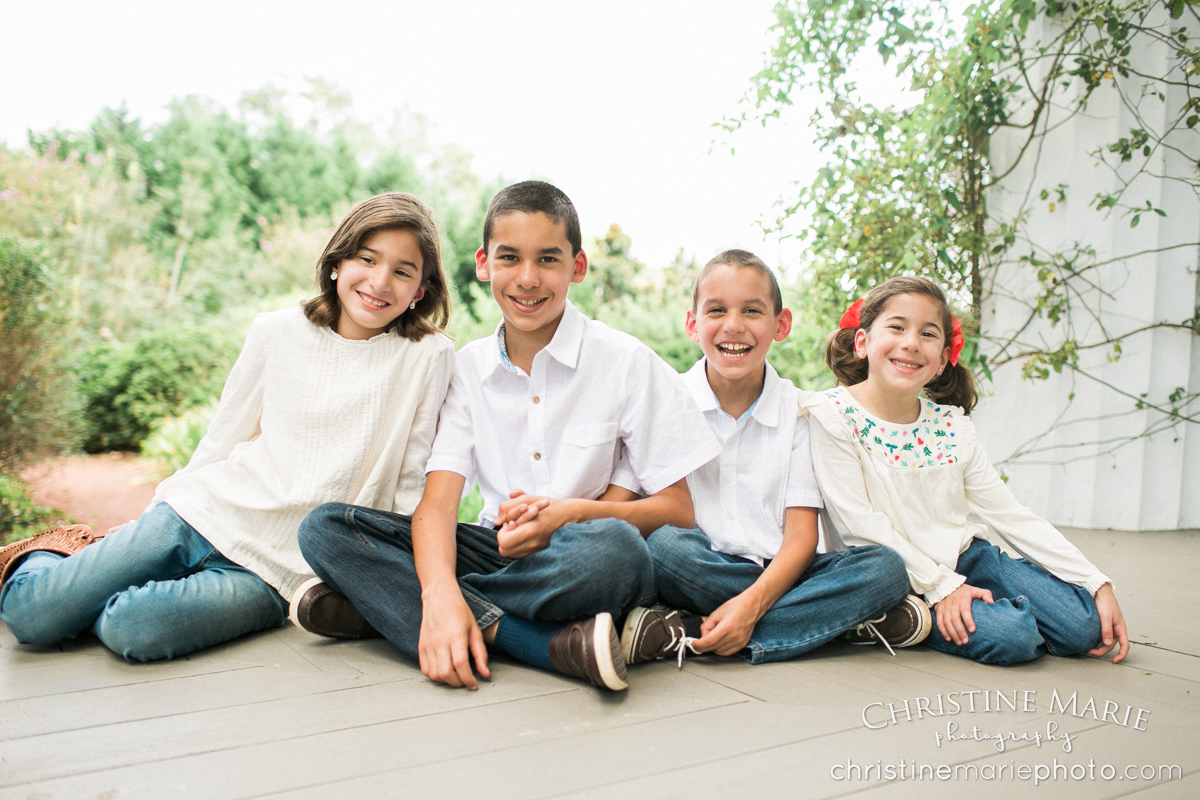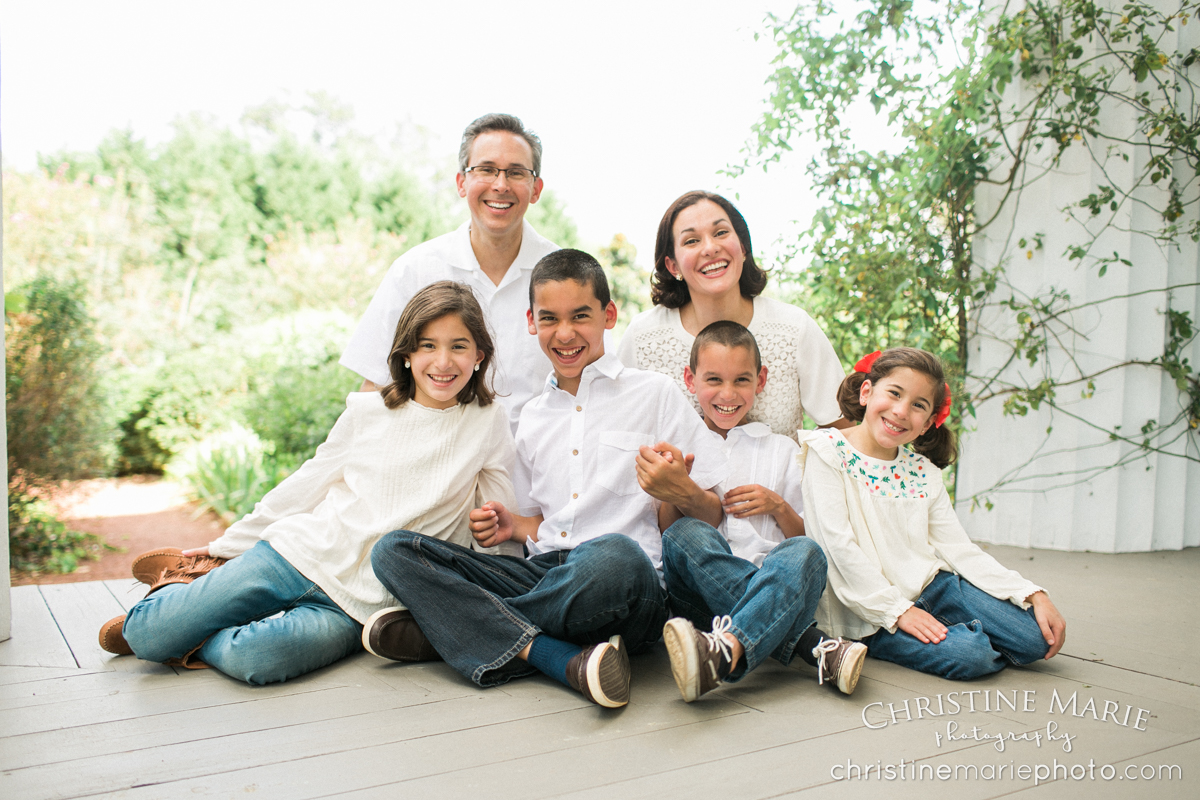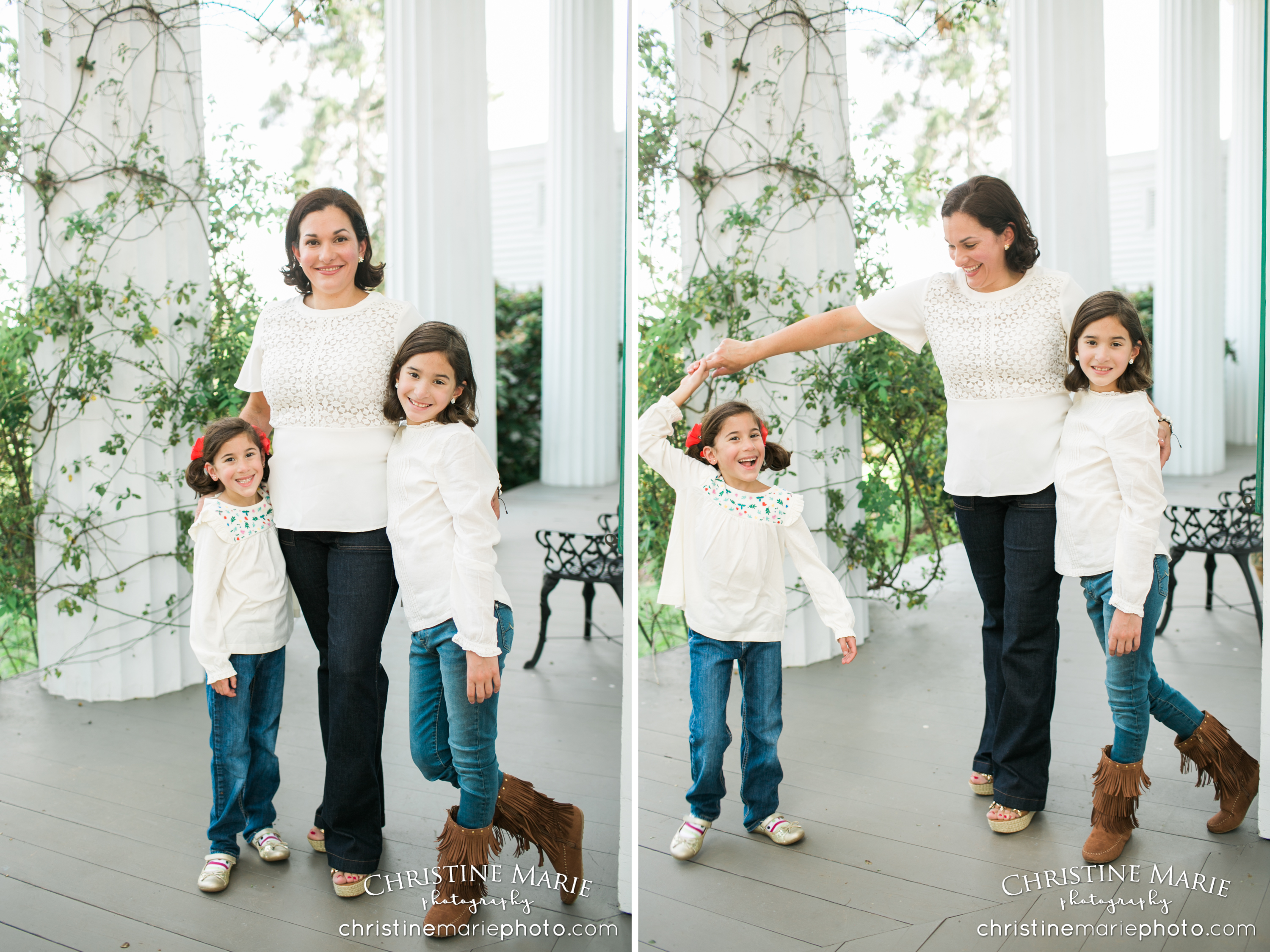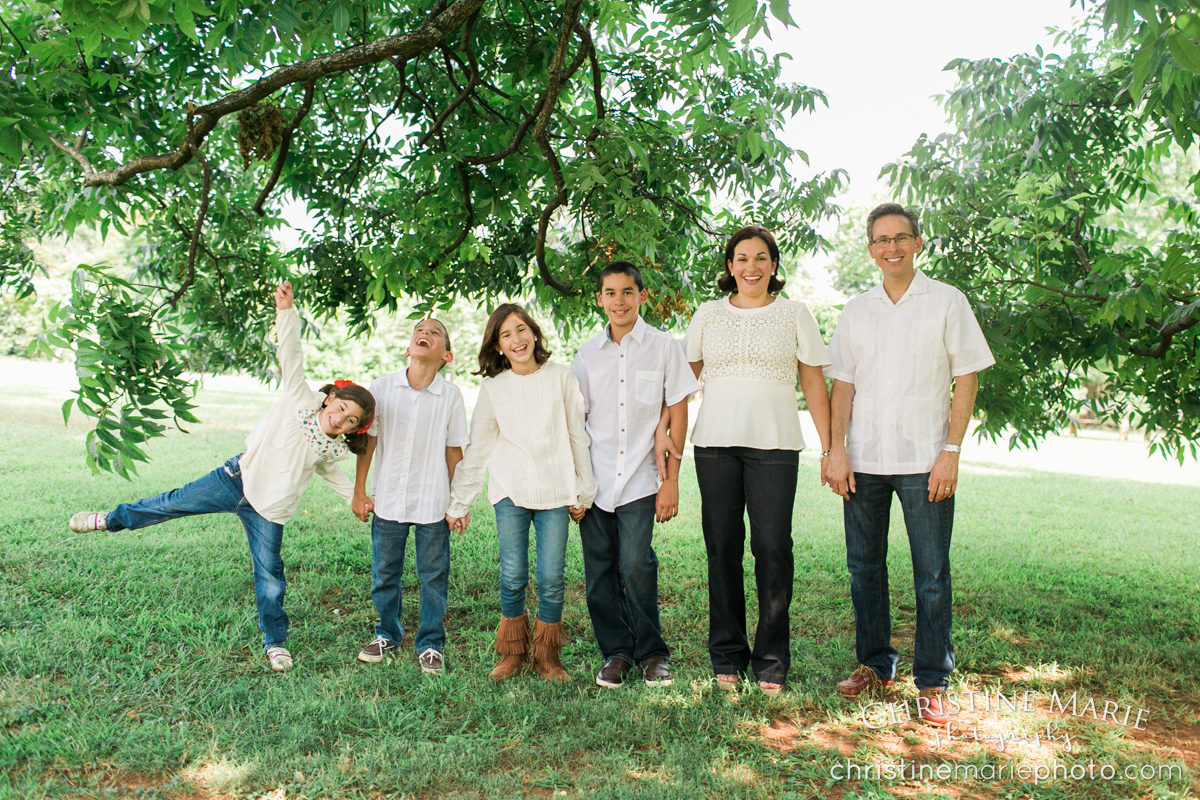 –
CONTACT ME to book your session
–
JOIN MY MAILING LIST to stay in the loop!
–
FOLLOW ME
instagram.com/christinemariephoto