Frassati Franciscan just launched, and I am pleased to brag about it. I was fortunate enough to work with these guys in the photography department, so I've witnessed first-hand the amazing zeal and courage that they exhibit.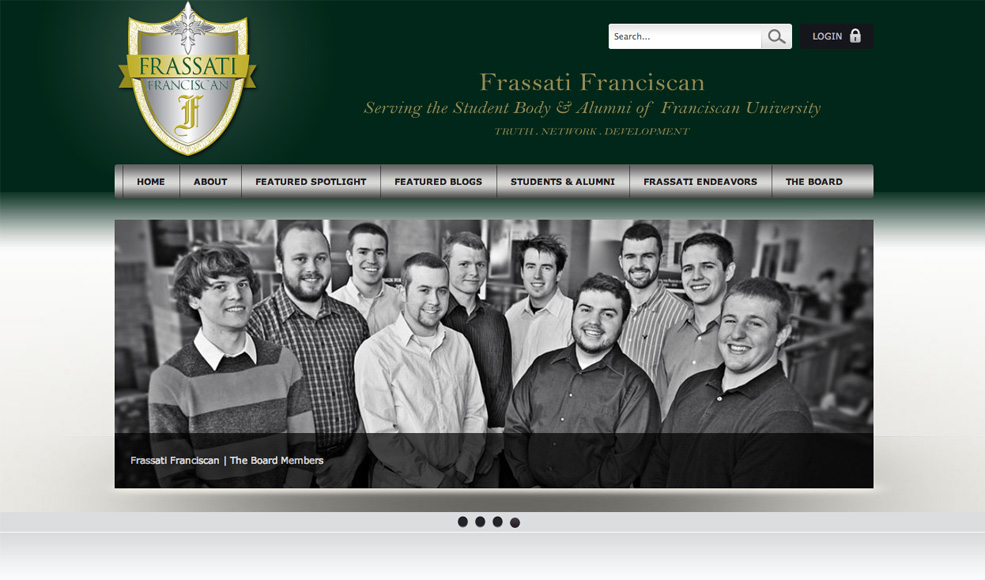 Frassati Franciscan is a new organization started by a handful of "big-thinking" entrepreneurial students at Franciscan University. The Frassati Franciscan mission is to build a stronger alumni network by connecting alumni and students with their new website FrassatiFranciscan.com. The organization is also focused on building a stronger culture on campus of career development. The website launched on March 30th and in the first couple of hours had over 300 click throughs! woohoo! One of this weeks 'Featured Spotlight' is Anna Leisemeyer of In Honor Of Design. She is a freelance graphic designer, and designer of her own successful accessory line on Etsy. (I'm a big fan!) She quotes on Frassati, "I am beyond thrilled to see that this group is taking the initiative to take advantage of the current means of networking and social media to encourage and inspire each other to continue in God's work in our different paths of life. I am so impressed and excited to be a part of it!" -Anna Liesemeyer of IHOD
So check it out, and stay connected. If you're a Franciscan student or Alumni, and a Catholic 'go-getter' with a desire to make a difference using your God given skills. You should definitely be in touch with Frassati Franciscan.